Beaverhill Lake
Heritage Rangelands is another easy day trip east of Edmonton, just past Tofield, and we often combine it with a trip to Elk Island National Park. The lake is large but shallow in most places, the
hiking trails
are flat and easy and there's a bird observatory on site. This is a renowned birding location, especially during the spring and fall migrations.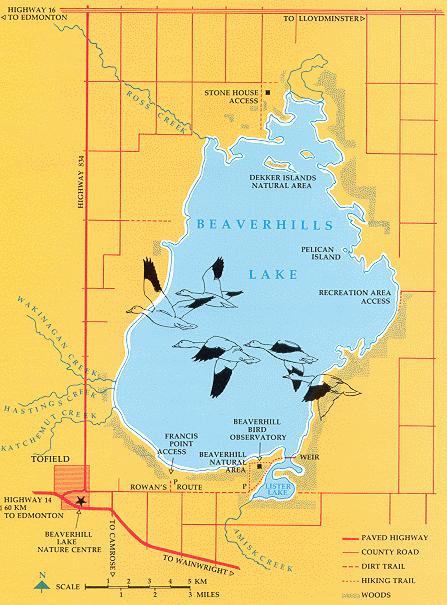 It's also a great place to spot snowy owls in the winter! January and February 2012 were wonderful times to go birding, as the weather was mild AND there was a snowy owl population explosion! We found snowy owls all around the lake, spotting 7 different birds one day. We came across the same adult bird on the southwest edge of the park on two different days. He was a very, very cooperative model.
We also encountered a group of migrating hawks - these guys were actually on their way to the arctic for the summer already! They were not so cooperative for the camera.
Did you know that male snowy owls start life with barred feathers, and as they age they lose the bars and become white? Females and juveniles have barred feathers.
We also came across this beautiful Great Horned Owl while hiking the paths near the bird observatory. Notice how he's sharing his branch with a chickadee?
The secret to seeing birds when you are out for a nature walk or country drive is to look up! And watch for unusual shapes or colors on fence posts and telephone poles!